Survivor's 1 Workshop
Are you suffering from childhood trauma that is affecting your life today? Are you ready to overcome your childhood emotional, sexual or physical trauma and start leading a healthy, satisfying life today?  If you are a woman suffering from childhood trauma, Dr. Lara Dye's Survivor's 1 Workshop is for you.
WHAT IS DR. LARA'S SURVIVOR'S 1 WORKSHOP?
Trained by Pia Mellody, Clinical psychologist Dr. Lara Dye will be putting on a Survivor's 1 Workshop, directly following the Meadows' model. Instead of having to travel to Arizona for 5 days, Dr. Lara is offering this workshop in Austin, TX, for 3 days.
WHAT WILL I LEARN?
The work entails delving into childhood trauma in an effort to reduce thoughts and behaviors that negatively impact your daily living.

Based on Pia Mellody's work, this Survivor's 1 Intensive explores the childhood origins that fuel self-defeating behaviors such as addictive behaviors, trauma symptoms, mood disorders, and conflictual relationships.

The focus of the work is around childhood emotional wounding and is approached with compassion and confidentiality.

Self-care (self-parenting) skills are taught in an effort to increase each individual's functioning, particularly in the area of current relationships.

Much of the workshop will focus on deeply processing and releasing the emotion caused by abusive childhood experiences.

Often, the release can create 'lightness' and a freedom to live more authentically.
WHAT DOES THE SURVIVOR'S 1 WORKSHOP ENTAIL?
There are three general phases of the workshop:
Informational Phase

:​ Through psycho-education, participants are introduced to the concept of developmental immaturity, and the impact of the profound relationship between the child and the major caregivers. As perceived through the eyes of the child, the wounding is highlighted without placing blame on parents. Participants discover the impact their childhood experiences have had on their self-esteem, boundary system, level of dependency, and ability to be moderate in all things.

Debriefing Phase

:​ Participants explore the less-than-nurturing and/or abusive recollected childhood experiences with a focus on the accompanying associated feelings and imprinted self-defeating patterns.

Experiential Phase

:​ Participants re-examine their childhood relationships in a safe and nurturing environment through the application of Pia Mellody's techniques for addressing childhood relational trauma. This phase typically serves to release painful emotions, with participants beginning the process of re-parenting the parts of them that have been shamed, neglected, or abandoned and reclaiming their rights and personal power.
IS THIS SURVIVOR'S 1 WORKSHOP FOR ME?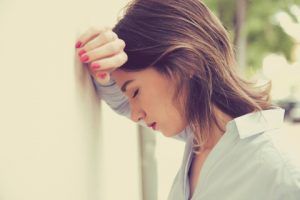 Do you have difficulty with relationships and with emotional challenges? Do you have low self-esteem stemming from a traumatic experience and feelings associated with the trauma? Are you haunted by memories that feel real and lead you to believe you're destined to repeat the past? Have you turned to substance abuse (or food, spending addictions) to dull the feelings from your trauma instead of seeking professional help for the trauma?
If you answered 'yes' to any of these questions, then Dr. Lara Dye's Survivor's 1 Workshop is for you. If you suffer from any addictive behavior such as substances, shopping, love, food, or other process addictions, this workshop is for you. Our holistic approach to healing focuses on the whole person, including the underlying issues that impact your well-being, your relationships, and your overall feelings of self-esteem and self-worth.
WHEN IS THE SURVIVOR'S WORKSHOP?
Dr Lara will be offering the Survivor's Workshop in Austin, TX, from Sept. 28th – 30th. The cost of the workshop is $1800.00 for each participant, which includes education of Pia Mellody's model, the clinical work, and all of the materials. $900.00 is required to hold a spot for the workshop. The remaining balance of $900.00 will be due a week prior to the start.
Clinical psychologist Dr. Lara Dye is in expert in disorders related to childhood and relational trauma. Her mission is to give you the tools you need to begin the healing process and to discover your purpose. Give yourself the gift of life today. Please visit www.drlaradye.com for more info, or call her office 512-415-5735.